November 11, 2009
For a look back at the other major categories, visit our CMA Awards page.
2010
Lady Antebellum
Miranda Lambert
Brad Paisley
Keith Urban
Zac Brown Band
For the first time since 1990, the category includes only one former winner of the big prize.  Keith Urban took home this award in 2005, and has been nominated every year since. Brad Paisley broke into the category the same year and is nominated for the sixth time, but has yet to win. Also in the running are three first-time nominees: Lady Antebellum, Miranda Lambert, and Zac Brown Band.  Conventional wisdom suggests that Paisley will win, but if he doesn't, he'll hold the record for most nominations without a win.
Can Keith Urban come back to win the prize again? Such gaps between victories have happened only twice before. Garth Brooks returned to the winner's circle in 1997 and 1998 after earning his first two trophies in 1991 and 1992.  Alan Jackson first won in 1995, then came back to win twice more in 2002 and 2003.
But our three new nominees aren't out of the running, as beginner's luck has also played a role in this category. Of the 28 artists to win this award over the years, ten of them won the first year they were nominated, including Garth Brooks, Shania Twain, and last year's victor, Taylor Swift.
Kenny Chesney
Brad Paisley
George Strait
Taylor Swift
Keith Urban
Taylor Swift both made history and prevented it with her win in this category.  She simultaneously became the youngest artist ever and the first female solo artist in ten years to take home the prize. She also kept Kenny Chesney from becoming the all-time champion in this category by his lonesome, as he remains tied with Garth Brooks with four wins to date.
2008
Kenny Chesney
Brad Paisley
George Strait
Sugarland
Keith Urban
As Sugarland became only the third duo in history to receive a nomination and George Strait extended his record number of nominations to sixteen, Kenny Chesney tied Garth Brooks for the most wins in this category with his fourth victory.
2007
Kenny Chesney
Brad Paisley
Rascal Flatts
George Strait
Keith Urban
Chesney entered the elite company of Garth Brooks, Alabama, and Alan Jackson with his third victory in this category. Rascal Flatts, meanwhile, became the first group since the Dixie Chicks to score back-to-back nominations, a feat also accomplished by Alabama and the Oak Ridge Boys.
2006
Brooks & Dunn
Kenny Chesney
Brad Paisley
Rascal Flatts
Keith Urban
It's pretty rare to come back and win this award for a second time, as most multiple wins have been consecutive in this category. But Kenny Chesney joined Garth Brooks and Alan Jackson as the only other artists to pull it off when he won in 2006.
2005
Kenny Chesney
Alan Jackson
Toby Keith
Brad Paisley
Keith Urban

One of the most surprising and endearing wins in the history of this category, a shocked and humbled Urban accepted this award in New York City. He couldn't have picked a better night to bring his Australian parents to the ceremony.
2004
Brooks & Dunn
Kenny Chesney
Alan Jackson
Toby Keith
Tim McGraw
Chesney's long dry spell at the CMA's came to a satisfying end as the superstar collected both Entertainer and Album of the Year trophies. He had been charting for eleven years before finally winning a CMA award.
2003
Brooks & Dunn
Kenny Chesney
Alan Jackson
Toby Keith
Tim McGraw
All signs were pointing to Toby Keith winning in 2003, after a politically charged year in country music that included his bitter feud with the Dixie Chicks. Even though the ACM had chosen Keith as their standard bearer a few months earlier, the CMA stuck with the previous year's winner Alan Jackson, who in all honesty was a more dignified representation of the genre than Keith at the time.
2002
Brooks & Dunn
Kenny Chesney
Alan Jackson
Toby Keith
George Strait
Jackson had won before, way back in 1995, but he always had his heart set on Male Vocalist – which he also won at the CMA's for the first time the very same night. Jackson had always been respected, but the one-two punch of "Where Were You (When the World Stopped Turning)" and "Drive (For Daddy Gene)" was such the embodiment of the very virtues that define country music, that Alan became a deity for the genre for a good stretch of time.
2001
Brooks & Dunn
Dixie Chicks
Alan Jackson
Tim McGraw
George Strait
After winning two Male Vocalist and two Album of the Year honors in the previous three years, Tim McGraw finally won the big one. It was a satisfying acknowledgment of an artist who'd had his talent underestimated in the first few years of his stardom.
2000
Dixie Chicks
Faith Hill
Alan Jackson
Tim McGraw
George Strait
They are the only female act to win this award this century, and only the second band in the history of the CMA, for that matter. The Chicks capped off a stunning three-year run at the CMA's with this victory, one of nine that they racked up since 1998. Sadly, they were the first female act to receive multiple nominations in this category since Reba McEntire, who was the only other one to do so in the last twenty years. Since they were nominated for the last time in 2001, it's been an all-male lineup, the longest run without a female nominee in CMA history. Heck, at least one woman was nominated every year from 1971-1995. What gives?
1999
Garth Brooks
Dixie Chicks
Tim McGraw
George Strait
Shania Twain
There are very few times that I've stood up and cheered while watching the CMA's, and I've been watching it since 1991. The only time I've done it for this category was in 1999, when the unfairly maligned mega-star Shania Twain was finally acknowledged for her massive success and awarded her only CMA to date. That Reba McEntire, the last female to win the award thirteen years earlier, presented it to a tearful Twain was absolutely poetic. The winner returned the favor, giving heartfelt shoutouts to Reba, Conway Twitty and Dolly Parton through her tears. Host Vince Gill's post-win assertion – "Well, that ought to shut everybody up. You did it, baby!" was the icing on the cake.
1998
Brooks & Dunn
Garth Brooks
Vince Gill
Tim McGraw
George Strait

As hard as it is to believe that there were any records left for him to break by 1998, Garth Brooks shattered another one, becoming the first artist in the history of the CMA to win four Entertainer of the Year awards.
1997
Brooks & Dunn
Garth Brooks
Vince Gill
Alan Jackson
George Strait
In a year when all five nominees had won this award before, it was Garth Brooks who returned to the winner's circle, tying Alabama's long-standing record of three victories in this category.
1996
Brooks & Dunn
Garth Brooks
Vince Gill
Alan Jackson
George Strait
They were already winners of five CMA awards, thanks to their domination of the Vocal Duo category. But they finally won another race, and it was a big one. Brooks & Dunn remain the only duo to win this award, and only the second to be nominated, after The Judds.
1995
Brooks & Dunn
Garth Brooks
Vince Gill
Alan Jackson
Reba McEntire
The hype was that Reba McEntire would win her second Entertainer trophy, after she had ended Garth's four-year reign at the ACM's by winning the same award at that ceremony in the spring. Proving that bringing your parents is good luck for winning this award, it was Alan Jackson who won instead. He expressed relief that he finally won something with his parents in the audience, as he had lost every other race that evening.
1994
Brooks & Dunn
Garth Brooks
Vince Gill
Alan Jackson
Reba McEntire
Soft-spoken Gill won for a second year, which was no big surprise given his widespread popularity in Music City. He also went home with Album and Male Vocalist the same night.
1993
Brooks & Dunn
Garth Brooks
Vince Gill
Alan Jackson
Reba McEntire
Vince Gill capped off an amazing night at the 1993 CMA's with his first victory in this category. It was his fifth win of the night, as he also took home Male Vocalist, Song, Album and Vocal Event.
1992
Garth Brooks
Vince Gill
Alan Jackson
Reba McEntire
Travis Tritt
Given that he was already the biggest-selling country artist the world had ever seen, it was no surprise that Garth Brooks won his second Entertainer of the Year trophy in 1992.
1991
Clint Black
Garth Brooks
Vince Gill
Reba McEntire
George Strait
A mere year after winning the Horizon award, Garth Brooks was the Entertainer of the Year at the CMA's. He was breaking every sales record in the book by that point. His meteoric rise from newcomer to standard-bearer has only been matched by the Dixie Chicks, who also won Entertainer of the Year in only their third year on the charts.
1990
Clint Black

Kathy Mattea
Ricky Van Shelton
George Strait
Randy Travis
While Randy Travis dominated the Male Vocalist race, George Strait was given his due again in the Entertainer category. He remains the most nominated in this category, and is only the second Hall of Famer to receive a nomination after being inducted into the Hall.
1989
Reba McEntire
Ricky Van Shelton
George Strait
Randy Travis
Hank Williams, Jr.
Three years after his most recent Male Vocalist trophy, mega-star George Strait was named Entertainer of the Year. He would go on to have one of his biggest years at radio, with two multi-week #1 singles in the twelve months that followed his victory.
1988
The Judds
Reba McEntire
George Strait
Randy Travis
Hank Williams, Jr.
Hank Jr. may have waited a long time for some CMA love, but once it came, it was in droves. He won Album of the Year the same night he repeated in this category.
1987
The Judds
Reba McEntire
George Strait
Randy Travis
Hank Williams, Jr.
Four new traditionalists fell to a man who had been the glorification of Southern Rock for the previous decade. Williams had cracked the previous year when he won the Music Video award, "I make audio, too." Finally, the CMA acknowledged him for his remarkable contributions to the genre.
1986
The Judds
Reba McEntire
Willie Nelson
Ricky Skaggs
George Strait
It was a shocking win, to be sure. But Reba McEntire had broken through to real star status with "Whoever's in New England", and her kind of country was making waves nationwide. The real shock is that another thirteen years would pass before another woman would win this award.
1985
Alabama
Lee Greenwood
Reba McEntire
Ricky Skaggs
George Strait
Few country artists command as much respect as Ricky Skaggs, a consummate singer and musician. Skaggs' victory in this category was a triumph for bluegrass music that would only be matched by the O Brother and Alison Krauss wins in the years to come.
1984
Alabama
Lee Greenwood
Barbara Mandrell
Ronnie Milsap
Oak Ridge Boys
A mere three years after Barbara Mandrell made history by being the first artist to win two Entertainer awards, Alabama went her one better and won three. They remain the only act to win this award three years in a row.
1983
Alabama
Merle Haggard
Barbara Mandrell
Willie Nelson
Ricky Skaggs
How big were Alabama back in the early eighties? They were selling Rascal Flatts numbers – four million an album – back when country artists were lucky to go gold. In th pre-Garth/Shania/Dixie Chicks days, that was unthinkable.
1982
Alabama
Barbara Mandrell
Willie Nelson
Oak Ridge Boys
Ricky Skaggs
The massive success of Alabama at radio and retail helped them become the first group to ever win this award. Though they helped usher in the multi-platinum era of country music, these Hall of Famers are still the only male band to take this award home.
1981
Alabama
George Jones
Barbara Mandrell

Oak Ridge Boys
Kenny Rogers
Who would've guessed that the first person to win this award twice would be a woman? On top of that, a woman with a cheesy variety show whose music was closer to pop and R&B? Give the girl credit, she made some history back in '81.
1980
Charlie Daniels Band
Larry Gatlin & The Gatlin Brothers
Barbara Mandrell

Willie Nelson
Kenny Rogers
After losing Female Vocalist to Emmylou Harris, Mandrell could be forgiven for thinking her night would end without a win. Instead, she became the third woman to win Entertainer of the Year, after Dolly Parton and Loretta Lynn. Talk about excellent company.
1979
Crystal Gayle
Barbara Mandrell
Willie Nelson
Kenny Rogers
Statler Brothers
He never won Male Vocalist of the Year, but superstar Willie Nelson was given his due by the CMA in 1979 when they awarded him Entertainer. Nearly three decades later, he's still entertaining on the road, blowing away audiences across the country.
1978
Crystal Gayle
Ronnie Milsap
Dolly Parton
Kenny Rogers
Mel Tillis
Her famous quote – "I'm not leaving country. I'm taking it with me!" – must have held some water with the Nashville establishment, as Parton won this award at the height of her pop crossover success with "Here You Come Again," the title track of her first platinum album.
1977
Merle Haggard
Waylon Jennings
Ronnie Milsap
Dolly Parton
Kenny Rogers
He has three Male Vocalist and three Album awards to his credit, but Milsap's only victory in the biggest race came in 1977.
1976
Waylon Jennings
Ronnie Milsap
Willie Nelson
Dolly Parton
Mel Tillis
This 2007 Hall of Fame inductee won this award just as he was changing labels. His daughter, Pam Tillis, would win Female Vocalist eighteen years later, making them the only parent-child combination to date to win major CMA awards.
1975
John Denver
Waylon Jennings
Loretta Lynn
Ronnie Milsap
Conway Twitty
John Denver's victory in this race led to the most infamous moment in CMA history. Though he claimed it was due to medication later on, presenter Charlie Rich seemed to be making a furious statement against the pop crossover artists dominating country music when he opened the envelope, read it, and then lit a cigarette lighter and burned the envelope. The paper went up in flames as he derisively snarled the winner's name, "My friend, Mister John Denver." Poor John, accepting via satellite, was clueless to what was going on at the Opry house, and graciously accepted his award.
1974
Roy Clark
Mac Davis
Loretta Lynn
Olivia Newton-John
Charlie Rich
The massive success of "The Most Beautiful Girl" and "Behind Closed Doors" helped Charlie Rich win this award, only a year after winning Male Vocalist.
1973
Roy Clark
Merle Haggard
Tom T. Hall
Loretta Lynn
Charley Pride
He's best known for Hee Haw, the country music variety show that he co-hosted, and it's no coincidence that he won while the show was in its prime. Still, Clark is also one of country's most admired legends, and his legacy goes far beyond his campy TV show.
1972
Merle Haggard
Freddie Hart
Loretta Lynn
Charley Pride
Jerry Reed

Her husband Mooney went hunting because he didn't want to watch her lose. He missed watching history unfold before his eyes as Loretta Lynn became the first woman to win Entertainer of the Year.
1971
Merle Haggard
Loretta Lynn
Charley Pride
Jerry Reed
Conway Twitty
The last of four consecutive years where the Male Vocalist winner matched the Entertainer winner, Charley Pride went home with both awards in 1971.
1970
Glen Campbell
Johnny Cash
Roy Clark
Merle Haggard

Charley Pride
Merle Haggard swept the show in 1970, winning Male Vocalist, Single and Album of the Year, so it was no surprise when he triumphed in the final category.
1969
Glen Campbell
Johnny Cash

Roy Clark
Merle Haggard
Charley Pride
Cash was practically invisible to the CMA for the next 34 years, until his cover of "Hurt" scored him some nominations at the 2003 awards. But in 1969, he was the king, winning four big awards.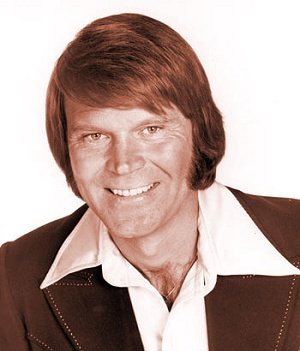 1968
Eddy Arnold
Glen Campbell
Johnny Cash

Merle Haggard
Charley Pride
Glen Campbell not only won a ton of CMA's in 1968, he also was a big presence at the Grammys, a reflection his status as a pop-country star in his prime.
1967
Bill Anderson
Eddy Arnold
Merle Haggard
Sonny James
Buck Owens
One year after being inducted into the Country Music Hall of Fame, Eddy Arnold was named the very first Entertainer of the Year at the inaugural CMA awards in 1967. Don't assume it was a sympathy vote. Arnold had three #1 hits in the twelve months leading up to the ceremony, as he was in the middle of his impressive mid-sixties comeback defined by the 1965 mega-hit "Make the World Go Away."
Facts & Feats
Multiple Wins:
(4) – Garth Brooks, Kenny Chesney
(3) – Alabama, Alan Jackson
(2) –Vince Gill, Barbara Mandrell, George Strait, Hank Williams, Jr.
Most Consecutive Wins:
(3) – Alabama (1982-1984), Kenny Chesney (2006-2008)
(2) – Garth Brooks (1991-1992, 1997-1998), Vince Gill (1993-1994), Barbara Mandrell (1980-1981), George Strait (1989-1990), Hank Williams, Jr. (1987-1988)
Most Nominations:
(17) – George Strait
(12) – Alan Jackson
(11) – Brooks & Dunn
(10) – Reba McEntire
(9) – Garth Brooks
(8) – Kenny Chesney, Vince Gill, Merle Haggard
(6) – Barbara Mandrell, Tim McGraw, Willie Nelson, Brad Paisley, Charley Pride, Keith Urban
(5) – Alabama, Loretta Lynn, Ronnie Milsap, Kenny Rogers
Most Nominations Without a Win:
(6) – Brad Paisley
(5) – Kenny Rogers
(4) – Toby Keith, Randy Travis
(3) – Waylon Jennings, The Judds, Oak Ridge Boys
Winners in First Year of Nomination:
Eddy Arnold (1967), Garth Brooks (1991), Glen Campbell (1968), John Denver (1975), Charlie Rich (1974), Taylor Swift (2009), Mel Tillis (1976), Shania Twain (1999), Keith Urban (2004), Hank Williams, Jr. (1987)
CMA Entertainers of the Year Who Have Never Won the ACM Award:
Eddy Arnold, Johnny Cash, Glen Campbell, Roy Clark, John Denver, Vince Gill, Alan Jackson, Tim McGraw, Ronnie Milsap, Charlie Rich, Ricky Skaggs, Taylor Swift, Mel Tillis, Keith Urban
ACM Entertainers of the Year Who Have Never Won the CMA Award:
Mac Davis, Mickey Gilley, Freddie Hart, Toby Keith, Kenny Rogers, Carrie Underwood
Category: CMA Awards
11 Comments so far
You can follow any responses to this entry through the RSS 2.0 feed.