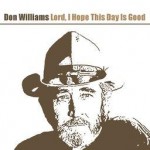 Today's category is…
A Song That Describes You.
Here are the staff picks:
Leeann Ward: "Lord, I Hope This Day is Good" – Don Williams
There might be a song that technically describes me better than this one, but this is the song that perfectly describes how I feel each morning before I start my day. I don't know why, but I relate to it on a guttural level.