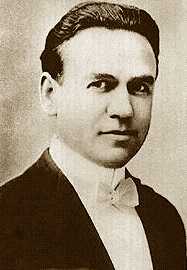 Have you heard the one about the country artist who had the top-selling single for seventy years?
Vernon Dalhart is that country artist, and "The Prisoner's Song" his record breaking hit. It was one of several classic singles that solidify him as one of the genre's most significant founding fathers.
Dalhart was born in Jefferson, Texas in 1883. His birth name was Marion Try Slaughter. He was the son of a violent father, who died in a fight with his uncle when the boy was ten years old. His mother cultivated her son's love of music, and by age thirteen, he was studying at the Dallas Conservatory, in addition to working to support his mother.