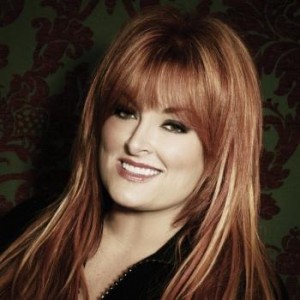 A Guest Contribution
by Michael Allan
One of my earliest musical memories is singing along to the Judds' Rockin' With the Rhythm album as a child in the car. Unfortunately, the world's most famous mother-daughter duo was forced to end their career early in 1991 when Naomi was diagnosed with hepatitis. To this day, however, their catchy songs still get plenty of "spins" on my iPod.
Even if Wynonna had never pursued a solo career after the Judds, her place in country music's history would have been secure. However, I for one am so happy she did continue to sing and make music after her mother's retirement. Her voice has a distinct personality, yet her catalog is eclectic. You never really know what to expect when Wy releases a new album – except that it will most likely be good.
However, beyond her music (which you will read about below), being the woman in a poster on my teenage bedroom wall and being my first autograph (scored by my grandmother when the CMA Music Festival was still called Fan Fair), I have a great deal of respect for Wynonna the person. She devotes countless hours of time to charities such as YouthAIDS and faces potential scandals and her personal struggles with remarkable candor and humor, all the while sharing the gift of her voice with us.
#25
"Why Now"
from The Other Side (1997)
We've all been there or know someone who has. You can't help loving someone, even if you know they're bad for you. Wynonna's voice and singing style capture the emotions and feelings of pain that go along with it. One of the Judds' later singles from Love Can Build a Bridge that is often overlooked, "One Hundred and Two", is similar in spirit and comes highly recommended.