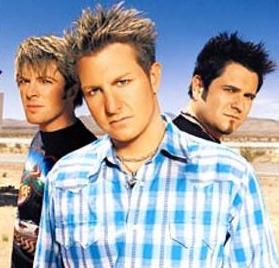 In the modern era of country music, you have to move a lot of units to be considered a legitimate superstar. The first act to do so on a regular basis was Alabama, who had eight consecutive multi-platinum albums in a row in the first half of the eighties.
Since then, there have been a multitude of country artists who've accomplished the same feat, but despite the fact that it was a band that broke down the barrier, only one male band since Alabama has achieved similar success: Rascal Flatts.
Family connections helped this power trio get their start. Lead singer Gary LeVox and his cousin, Jay DeMarcus, each had a desire to be country musicians, but it was DeMarcus who went to Nashville first. After a stint in Christian band East Meets West, DeMarcus convinced LeVox to join him in Nashville.