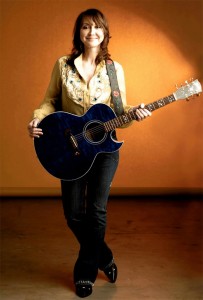 Our readers have clearly responded well to our Back to the Nineties features this month. (Fret not, there are more on the way.) Part of the reason is that so many of you, like myself and Leeann, first discovered country music in that decade.
This isn't too surprising, as the nineties helped establish country music as a genre with widespread appeal. The suburbanization of once-rural America reached its apex, and at the same time, CMT deeply penetrated the cable market. For you newbies, the channel was 24-hour videos back then, with remarkably democratic video rotation.
A clip in heavy rotation would only be seen two more times a day than one in light rotation. This is the reason both Mutt Lange and Sean Penn discovered Shania Twain through her "What Made You Say That" clip, which was played extensively on the channel despite the song stalling at #55 at radio.
The New York country radio station back then would do a "Country Convert" feature every morning. A radio listener would call in and say what song converted them to country music. Newbies to country music back then had a religious zeal to them, and would work very hard trying to convince others to fall in love with the music.