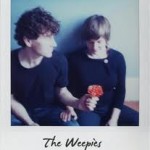 Today's category is…
A Relaxing Song.
Here are the staff picks:
Dan Milliken: "Can't Go Back Now" – The Weepies
This husband-wife duo's sound is mega-soothing, the perfect match for a song which gently nudges the listener to persevere through reality's burdens and chores. When I need relaxation, it's usually because I've stopped feeling like I can. This one helps me realign.