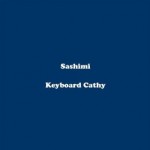 Today's category is…
Your Guiltiest Guilty Pleasure.
Here are the staff picks:
Kevin Coyne: "Sashimi" – Keyboard Cathy
Look, here's the thing. It started out as a joke. I was laughing at it. I swear. Then I started singing it to myself more often than I care to admit…until now.