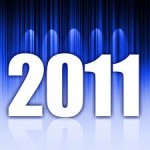 The country music umbrella stretched wider than ever this year, regardless of the fact that radio playlists seem shorter than ever.
Of course, it's not just the Americana acts that can't get radio play these days. Even top-selling albums by Scotty McCreery and Alison Krauss & Union Station weren't embraced.
Country Universe editors and contributors each submitted a list of their ten favorite albums of 2011. 31 different albums were included on our lists, and over the next two days, we'll share with you our collective top twenty.
Top Twenty Albums of 2011, Part One: #20-#11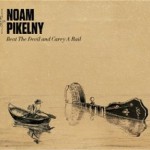 #20
Beat the Devil and Carry a Rail
Noam Pikelny
His tenure with the Punch Brothers and his winning of the first annual "Steve Martin Prize for Excellence in Banjo and Bluegrass" in 2010 both earned Noam Pikelny the clout to release Beat the Devil and Carry a Rail, his second solo album and first since 2004. Joined by an all-star roster of fellow pickers, Pikelny's mostly instrumental set is a showcase both for its lead artist's extraordinary technical skills and for the banjo's wide-ranging potential. – Jonathan Keefe