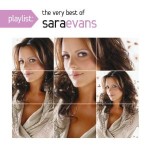 Sara Evans
Playlist:  The Very Best of Sara Evans

While Sara Evans is reportedly in the studio hard at work on her forthcoming seventh studio album, Sony Legacy has released a new fourteen track retrospective of her sixteen-year career – the latest installment in the label's Playlist series.  Coming nearly five and a half years after Evans' 2007 Greatest Hits package, Playlist:  The Very Best of Sara Evans intersperses several of her biggest hits with a few less expected inclusions.  While there is some great material to be heard, there are a few missed opportunities as well.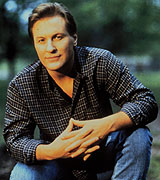 He broke through to stardom singing love ballads in the style of Vince Gill, but it was his turn toward more adventurous topical material that cemented the musical legacy of Collin Raye.
Born Floyd Collin Wray in Arkansas, he is the daughter of Lois Wray, a professional musician who often opened for the big acts of the fifties, including legends like Johnny Cash and Jerry Lee Lewis. Growing up, Collin and his brother Scott would often perform on stage with their mother. As the boys got older, they struck out on their own, forming the Wrays Brothers Band. They soon became popular local performers across Texas, and also had success performing in Reno, Nevada.