For the second year, Country Universe is publishing a 40-deep list of the year's best albums. Part One includes releases from talented newcomers, genre legends, and quite a few entries from the outskirts of country music. As usual, that's where most of the cool stuff can be found.
Country Universe will close out our year with the conclusion of this list tomorrow. As always, share your thoughts and opinions in the comments!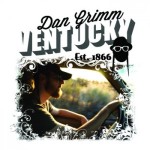 #40
Ventucky
Dan Grimm
Individual rankings: #12 – Jonathan
The EP format doesn't leave much margin for error, but with a knack for unconventional imagery and a style that blends vintage SoCal rock with authentic honky-tonk, Dan Grimm ensures that every track on his freewheeling, endlessly likable Ventucky is a standout. – Jonathan Keefe


For the second year in a row, our seven writers – Kevin Coyne, Leeann Ward, Dan Milliken, Tara Seetharam, Ben Foster, Jonathan Keefe, and Sam Gazdziak – individually listed our twenty favorite albums and singles of the year. It's a diverse crop of singles, some of which dominated country radio, while others were primarily heard in the Americana, bluegrass, and alternative country worlds. Today, we present the first half of our singles list, with the conclusion to follow tomorrow. Share your favorites in the comments!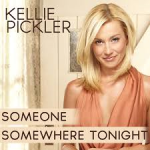 #40
"Someone Somewhere Tonight"
Kellie Pickler
Individual rankings: #16 – Ben; #19 – Tara
A sweeping power ballad anchored by an intimate chorus and Pickler's pleading sincerity. – Tara Seetharam