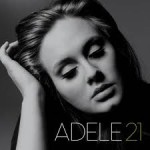 I didn't expect much.
I've had the Adele album for a good bit now, and "Someone Like You" is my favorite track on it. I'd already heard how the song shot to #1 in the U.K. after she performed it on the Brit Awards.
I checked out that performance, and thought it was good. Not great, but good.