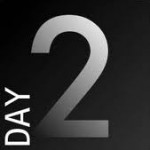 Today's category is… A Song You Hate.
Here are the staff picks:
Dan Milliken: Travie McCoy featuring Bruno Mars
I usually don't hate music if it's blatantly awful. That usually makes me love it. (I have especially great affection for the universally maligned "We Built This City" thanks to the efforts of Twitter queen Megan Amram.) What grates on me is the technically listenable stuff that is still, slyly, really bland and stupid. Travie McCoy has some decent verses here, but it all goes to wash in the Bruno Mars chorus, which earned extra hate-points for always tricking me into thinking "Santeria" was coming on the radio last year.