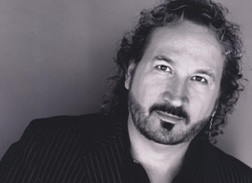 Written by Music & More blogger Bob Losche.
Connecticut born songwriter Gary Burr got his first break when he broke his leg in a high school soccer game. With time on his hands, he taught himself to play the guitar and began writing songs. His second break came in 1982 when, without a co-writer, he penned Juice Newton's "Love's Been a Little Bit Hard on Me". That same year, he became the lead singer for Pure Prairie League after Vince Gill left the group to pursue a solo career. Gary remained with PPL until 1985 and headed to Nashville in the late 1980's. He has since been awarded 'Songwriter of the Year' on three separate occasions by three different organizations: Billboard, Nashville Songwriter's Association International, and ASCAP. He has also received over twenty of ASCAP's recognition awards for radio play activity, and cds featuring his songs have sold more than 50 million units world-wide. He's currently affiliated with SESAC. Most recently, he was Carole King's guitarist on her "Living Room Tour", performing some of his own songs as well.
If you go to Gary's website and click on Discography you'll see a Short List of 35 of his best known songs, in alphabetical order by recording artist. If you click on Full List, you see the names of about 170 songs. You'll find hits and albums track ("hidden treasures" to some) by country artists such as Hal Ketchum, Patty Loveless, Randy Travis, Reba McEntire, Garth Brooks, Tanya Tucker, Ty Herndon, Faith Hill, Leann Rimes, Mary Chapin Carpenter, Gary Allan, Andy Griggs, Kathy Mattea, Lorrie Morgan, Terri Clark, Collin Raye, Doug Stone, Ricky Van Shelton, Diamond Rio, Conway Twitty, Chely Wright and many others plus pop artists Kelly Clarkson, Clay Aiken, etc . The website list does not include the current Sarah Buxton hit "Outside My Window".