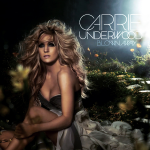 Four albums into her career, Carrie Underwood's career growth has been fairly stunning.
It's hard to imagine that the talent-show winner who sang "Jesus Take the Wheel" would morph into a fully fledged pop superstar with speaker-rattling pop-rock songs like "Good Girl" and "Blown Away."
While the evolution has been fascinating to watch, the problem is that someone who was thought of as the next female country superstar has effectively left country music behind and moved on to bigger things, and it's a loss for the genre.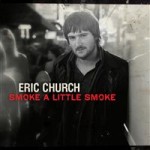 Today's category is…
A Drinking Song
Here are the staff picks:
Tara Seetharam: "Smoke a Little Smoke" – Eric Church
I'm still digging this one – part trippy, part creepy vibe and all.