If you need us, we'll be where our reputations don't precede us.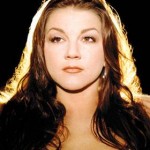 Where, exactly?
Besides the fact that Wilson has once again turned out a country pride anthem in the vein of "Redneck Woman", she name drops several legends of Southern Rock while appropriating their style for her own.
Gretchen, I'll give you a pass on Hank Jr. and Charlie Daniels, even though you sang about both of them on your first hit. But come on, the Allman Brothers Band? ZZ Top? Are you kidding?