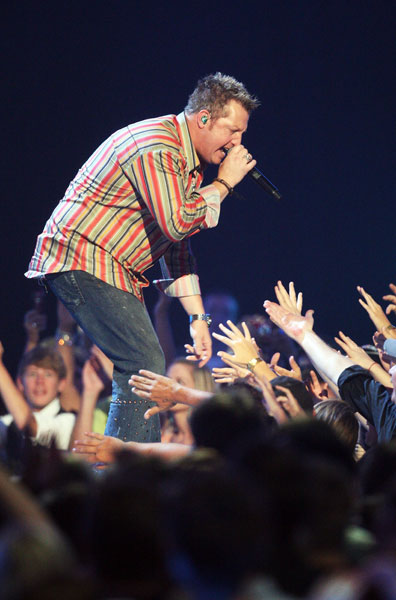 Let's have the lyrics speak for themselves:
Now fellas, you better watch your step
Don't let them teeny French bikinis
Make you lose your breath
Back to the ladies
Y'all keep doing y'all's thing
'Cause everything about you
Makes me wanna scream
Pair those with a pop melody and "High School Musical"-esque production, and you've got yourself an unsubstantial summer hit for the masses. Rascal Flatts seems to have a paint-by-number strategy for the summer: they release the most obnoxious song on the album (2006: "Me and My Gang," 2008: "Bob That Head"), consistently sacrificing the opportunity to make a bold, interesting choice of single for a sure-fire chart-topper. It's frustrating, because the group has put out infinitely better songs in the past that capture the same free-spirit and energy –think "Fast Cars and Freedom."
The only redeeming quality of this single is that, as cheesy as it may be, you get the feeling the Flatts boys actually want to sing about French bikinis and Igloo coolers. And their fans actually want to hear about French bikinis and Igloo coolers – they voted "Summer Nights" to be the group's next single.
It's hard to argue with that, but hopefully come Summer 2011, Rascal Flatts will have the courage to take a chance and break the insipid cycle.
Written by Busbee, Brett James and Gary LeVox
Grade: D+
Listen: Summer Nights