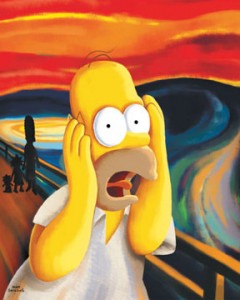 Time's running short. If your personal least favorite wasn't in Part 1, Part 2 , or Part 3, perhaps it will turn up now.
The Worst Singles of the Decade, Part 4: #20-#11
#20
The Lost Trailers, "Holler Back"
If your response to hearing "Holler Back" is to brag that you've got a holler back in the woods, I suggest that you and your music stay there.
#19
Trailer Choir, "Rockin' the Beer Gut"
I appreciate the sincerity, but it can't overcome the fact that he's rockin' the Autotune and singin' the most ridiculous lyric of the year.
#18
Bucky Covington, "A Different World"
Bucky and I are roughly the same age, and I know for a fact that we grew up with seat belts, video games, and remote controls. What's next, Taylor Swift singing about growing up without the internet?