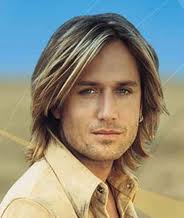 100 Greatest Men: The Complete List
Australia's had its own country music scene for generations. With Keith Urban, they scored their biggest export to date.
Urban began singing and playing guitar from an early age. Though born in New Zealand, he moved to Australia as a small child. By age eight, he'd already won talent contests. As he got older, his exposure throughout the country increased. He appeared on various television programs and soon landed a recording contract.