Our annual list concludes with a look at our ten favorite albums of 2011.
Check out Part One to see #11-#20, and look for our countdown of the year's best singles tomorrow.
Top Twenty Albums of 2011, Part One: #10-#1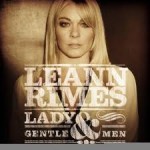 #10
Lady & Gentlemen
LeAnn Rimes
On the surface, Lady & Gentleman is a concept album, flying in the face of a genre whose gender bias sometimes feels like the elephant in the room. But as with the best concept albums, it's not the concept that carries it. With her most thoughtful, vocally mature performances to date, Rimes herself is the heartbeat of the set, deftly navigating the songs with a blend of reverence and fearlessness.
And she has plenty of room to shine: rather than trying to rebirth a collection of classics, Rimes and her team tastefully reinvigorate the songs with production risks ("Swingin'"), lyrical twists ("Good Hearted Women") and the occasional overhaul ("When I Call Your Name"). The result is an album that stands neither as a tribute nor as a statement, but as a unique body of work that earns its merits all on its own. – Tara Seetharam