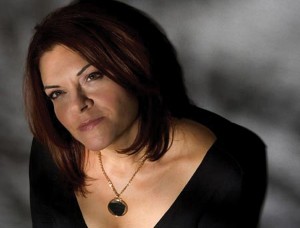 Rosanne Cash previews her collection of classic popular songs with a spin on the Don Gibson classic "Sea of Heartbreak." The impact of Cash's music usually depends on her incisive songwriting, but she's had success in the past with well-chosen covers.
Her take on "Sea of Heartbreak" works because of her restrained delivery, with the light and floaty arrangement suggesting that these are calm waters. The undercurrent of grief reveals itself through the guest appearance of Bruce Springsteen. His ragged vocal provides a strong contrast to Cash's sweet delivery.
The resulting record turns a song that all of us have heard countless times before into something new. That's always the challenge that needs to be met when covering a standard, so this is a promising preview of Cash's upcoming set.