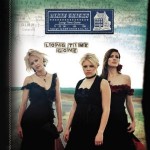 It's hard to believe that there once was a time that country artists put out two full-length albums a year. If they were part of a regular superstar duet team, like Conway Twitty & Loretta Lynn or Porter Wagoner & Dolly Parton, a fan might hear as many as four new studio albums from their favorite artist.
By the time that I got into country music – twenty years ago, natch – things had slowed down a bit. Artists usually released a new album every 12-18 months. Sometimes they'd push it to two years, but not often.
Those were the days. Waits between album releases have gotten crazy lately. I'm all for taking the time to get it right, but once we push past the half-decade mark, things have gone too far. Sure, we're given side projects to carry us over, but there's no substitute for a full-length studio album of all-new material.
Here are five artists who I'd really love to see make a long-awaited return with a new album in 2011, along with a brief rundown of the side projects that they've been busy with while we've waited for that new album: