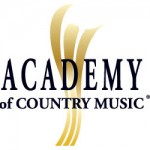 As with the similar CMA category of Single of the Year, looking over the history of this category is the quickest way to get a snapshot of country music in a given year. There is a quite a bt of consensus among the two organizations here, and it is very rare for the winner at one show to not at least be nominated at the other. The winners list here would make a great 2-disc set of country classics, at least for those who don't mind a little pop in their country. The ACM definitely has more of a taste for crossover than its CMA counterpart, and the organizations have only agreed on 17 singles in the past four decades and change.
As always, we start with a look at this year's nominees and work our way back to 1968.
2010
Zac Brown Band, "Toes"
Billy Currington, "People Are Crazy"
Lady Antebellum, "Need You Now"
Miranda Lambert, "White Liar"
David Nail, "Red Light"
There's usually a "Huh?" nominee among the ACM list in recent years. This year, it's David Nail. Good for him! Currington hasn't won yet for this hit, even though he got himself a Grammy nomination for it. With Lady Antebellum reaching the upper ranks of the country and pop charts with "Need You Now", my guess is that they're the presumptive favorites. Then again, Miranda Lambert is a nominee for the third straight year, and she's up for her biggest radio hit.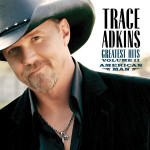 2009
Trace Adkins, "You're Gonna Miss This"
Jamey Johnson, "In Color"
Miranda Lambert, "Gunpowder & Lead"
Heidi Newfield, "Johnny and June"
Brad Paisley, "Waitin' On a Woman"
Adkins has been a fairly regular fixture on country radio since 1996, but this was his first major industry award. He also won the ACM for Top New Male Vocalist in 1997.