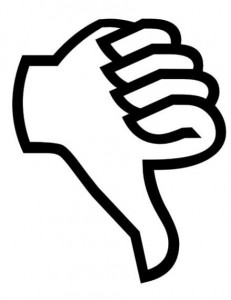 The banality continues. Read Part 1 here.
The Worst Singles of the Decade, Part 2: #40-#31
#40
Kenny Chesney & George Strait, "Shiftwork"
A stab at the working class blues still ends up on a tropical island by the third verse.
#39
Anita Cochran featuring The Voice of Conway Twitty, "(I Wanna Hear) A Cheatin' Song"
In which a duet is formed from beyond the grave by chopping up bits and pieces of old Conway Twitty songs and reassembling them word by word.
#38
Billy Dean, "Let Them Be Little"
Thirty seconds in and you'll be headed to your dentist for a cavity filling.
#37
Montgomery Gentry, "She Couldn't Change Me"
Sorry boys, but "some hip-hop mess" would be a great improvement over this hillbilly trainwreck.