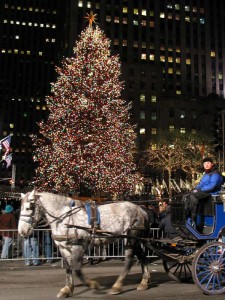 Instead of bombarding our readers with a million Christmas posts, we thought it would be more efficient to gather a bunch of 2009's Christmas singles and provide a quick rundown in one post. So, in no particular order, here are my thoughts on this year's Christmas singles.
Carter Twins, "Let It Snow" (Listen)

This brother duo treats this lightweight classic with an unimaginative contemporary production. It does not bring anything interesting to the table and is, mercifully, an all in all forgettable track.
Carters Chord, "O Come, O Come Emanuel" (Listen), & "Santa Baby" (Listen)

It's a shame that the most talented act (besides Keith himself, of course) on Toby Keith's Show Dog label has not gained any traction in the last couple of years. It seems that, so far, the only way Carters Chord will be heard is through digital downloads, as their very good 2008 studio album was only released in digital form. Likewise, they have just released a 2-song Christmas EP that contains a pretty version of "O Come, O Come Emanuel" and a sassy interpretation of "Santa Baby." Both tracks are well produced with prominent dobro and acoustic guitar in the mixes. "Santa Baby" is less whimsical and more assertive than the original version. "O Come O Come Emanuel" is well sung with beautiful sister harmonies and very few vocal gymnastics.