The CMA Awards are upon us again, and I must say that this is the most underwhelming lineup I've ever seen, and I started watching the show back in 1991. We'll be back to live blog the festivities on Wednesday night. In the meantime, enjoy our personal picks in each category, along with who we think will actually win.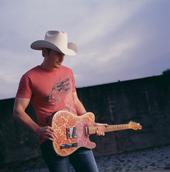 Entertainer of the Year

Should Win:
Kenny Chesney
Brad Paisley – Leeann, Tara
George Strait
Taylor Swift – Kevin, Dan
Keith Urban
Will Win:
Kenny Chesney
Brad Paisley – Kevin, Leeann, Tara
George Strait
Taylor Swift – Dan
Keith Urban
Kevin:
Much like the field finally cleared for him in the Male Vocalist race two years ago, I expect that this is Paisley's year to win with his sixth nomination. I think Taylor Swift deserves to win, though. There's no getting around the fact that she's the biggest thing out there right now.
Leeann: I won't be shocked (or really even disappointed) if Taylor Swift picks it up, but I really feel it's finally Brad's year.
Dan: Swift is the face of the genre right now, and she's putting out better-written material than many of the veterans in this category. It looks like a race between her and Paisley, and I think she may actually get it.
Tara: It wouldn't be inappropriate for Swift to take this award, and I would much (understatement) prefer her to win this over the vocalist award. But to me, Paisley is the all-around entertainer, and I think it's his year to be recognized.