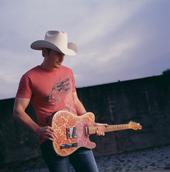 Yesterday marked the end of the eligibility period for the 2010 Grammy Awards, which will be presented in January. To accommodate the earlier award ceremony, this year's period lasted one month shy of a year: October 1, 2008 – August 31, 2009.
It's been something of an underwhelming year musically from my perspective, but I have a few nominations that I'd like to see:
George Strait
Best Male Country Vocal Performance: "El Rey"
Best Country Album: Twang
Strait's been on a roll since It Just Comes Natural, releasing his most consistent string of albums since the mid-nineties trifecta of Easy Come Easy Go, Lead On and Blue Clear Sky. It's often been said that Strait could sing the phone book and make it sound great, and "El Rey" proved that he'd do just as well with la guía telefónica.
Todd Snider
Best Contemporary Folk/Americana Album: The Excitement Plan
This category has been great at acknowledging artists who essentially make acoustic music that isn't particularly commercial, with previous winners including Nickel Creek and Emmylou Harris. Snider put out one of his strongest albums this year, and he's long overdue for some Grammy love.
Brad Paisley
Best Country Album: American Saturday Night
Best Male Country Vocal Performance: "Welcome to the Future"
Best Country Instrumental Performance: "Back to the Future"
Paisley has reaffirmed himself as a creative force to be reckoned with and deserves to be amply rewarded with multiple Grammy nominations this year. The rock edge to his token instrumental track is a refreshing new take on his guitar-playing virtuosity.