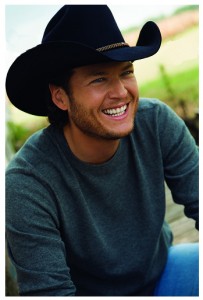 He's a good singer. He's put out a few good songs here and there. I'm partial to "Goodbye Time" myself.
But is he really this good?
Country singer Blake Shelton has been cast as the final judge/coach on Mark Burnett's upcoming singing competition series. Shelton joins Christina Aguilera, Cee Lo Green, and Adam Levine on the panel.
"We couldn't have a panel that represented the hottest American music without a strong country presence, and Blake is at the top of his game right now," said NBC's reality chief Paul Telegdy. "Not only is he incredibly charismatic, but his passion for collaborating with and bringing the best out of other talented artists makes him the perfect choice to round out this 'Dream Team' of musician coaches."