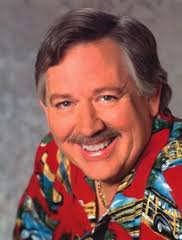 100 Greatest Men: The Complete List
One of the greatest vocalists of his generation, John Conlee powered to stardom on the strength of a self-written hit that would provide both his musical and fashion signature for the rest of his career.
He'd been singing and playing guitar since early childhood, but his first career was as a mortician, followed by a stint as a radio deejay. He moved to Nashville in 1971, and five years later, he earned his first recording contract with ABC Records.