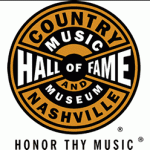 Eight years ago, we posted our second edition of Hall Worthy, a list of significant country music figures who we felt were most deserving of being in the Country Music Hall of Fame.
Since then, a lot has changed. First and foremost, more than half of the list is now in the Hall of Fame (or, at least, headed there later this year.) An additional entry, Wanda Jackson, is now in the Rock and Roll Hall of Fame.
A bigger change came in 2009, when new categories were introduced to ensure that two artist inductees would be represented from different eras: The Modern Era (20-44 years of national prominence), and the Veterans Era (45+ years of national prominence.) There are also three more categories that rotate, meaning one from each category gets in every third year: Non-Performer, Songwriter, and Recording and/or Touring Musician.
Finally, since that list was published, our readership has grown tremendously and is incredibly well-versed on country music, past and present. So in this new and now annual edition of Hall Worthy, we are going to run down the list of the most successful artists that are eligible but have yet to make it into the Hall of Fame, in the order of "Hall Worthiness."
The Modern Era: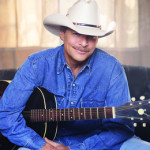 Alan Jackson
Scoring his first hit in 1990 with "Here in the Real World", Alan Jackson is the most successful country artist that isn't currently in the Hall of Fame. His storied career has included 25 #1 hits and 49 visits to the top ten. He's won a slew of awards over the years, including many for his songwriting. He is the most traditionalist of all of the nineties superstars, but has managed to stay relevant regardless of how pop the genre went over the past quarter century, selling more than forty million albums in the U.S. alone. He should be the next inductee for the Modern Era.