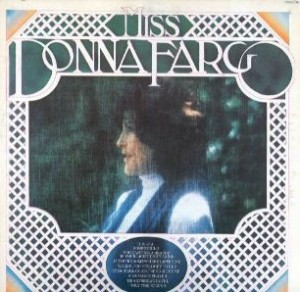 You Can't Be a Beacon (If Your Light Don't Shine)
Donna Fargo
1974
Written by Martin Cooper
In which preaching to the choir takes on an entirely different meaning.
Donna Fargo burst on to the country scene in 1972 with the gold-selling hits "The Happiest Girl in the Whole U.S.A." and "Funny Face," which helped establish her as a burst of positivity against an increasingly dour national landscape.
The Watergate scandal challenged Fargo's shiny outlook on the world, and influenced the material of her 1974 album Miss Donna Fargo. The lead single, "U.S. of A.", found her speaking to the country directly, celebrating that the country's strength comes from its plentiful natural and human resources.
That song went to #9, but it was the follow-up that became a #1 hit, one of Fargo's first big hits to come from an outside writer. Built upon the biblical passage Matthew 5:16, it is a challenge not to those who do not have God in their life, but rather those who claim that they do: