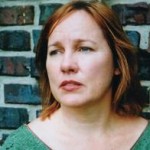 Even long-time readers of Country Universe could be forgiven for getting to #2 on our Top Country Albums of 2012 list and wondering, "Who on earth is Iris DeMent?"
Iris DeMent came out of nowhere in 1992 with a stunning debut album, Infamous Angel, that received rapturous critical acclaim. The general consensus was that it heralded the arrival of a new singer-songwriter for the ages.
Two years later, My Life only strengthened that sentiment, and DeMent was widely seen as a critical voice in what would eventually become known as the Americana music genre.