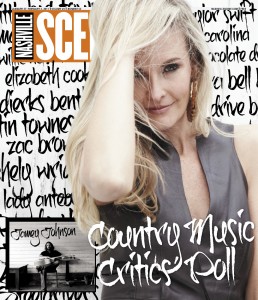 The 11th Annual Country Music Critics' Poll has just been published by Nashville Scene. It covers the 2010 year of country music. The participants of the poll consists of country music critics who spend their time listening to and analyzing stacks of music throughout the year in order to knowledgeably write about it for the purpose of either promoting excellent music or warning against the not so good stuff. Kevin, Dan and Tara are among these prestigious critics.
Each year, invited critics submit their ballots with their favorite music and artists in the appropriate categories. The poll includes the best albums, singles, male and female artists, reissues, live acts, duos and groups, songwriters, new acts, and the over all artists of the year. While the results include the usual suspects, they are mixed with some surprises or names that aren't commonly associated with mainstream country.
Some of my favorite results include Raul Malo tied at #8 with Gary Allan for top males and Elizabeth Cook at #2 for top females, not to mention Sunny Sweeney's "From A Table Away" landing at the #3 spot for singles. The most amusing result, however, is Jamey Johnson and Taylor Swift in the top two spots for songwriters.