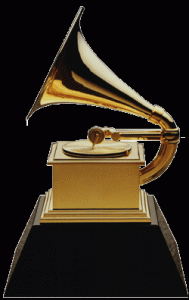 Since this was a solo blog, doing a Grammy Wish List has been an annual tradition. I'm not too excited about this year's Grammys, to be honest. 2009 was a weak year in my opinion, and the shortened 11-month eligibility period didn't help matters. But a tradition is a tradition, so here are my picks in the eleven categories that I care about this year:
* denotes my personal wish:
Record of the Year
Beyoncé, "Halo" *
The Black Eyed Peas, "I Gotta Feeling"
Kings of Leon, "Use Somebody"
Lady Gaga, "Poker Face"
Taylor Swift, "You Belong With Me"
It's always nice to see a country radio hit in there, but I honestly can't stand "You Belong With Me." I dig the Kings of Leon song, but the record that I enjoy the most here is "Halo." Some pundits have suggested that Beyoncé threw her chances at this trophy by submitting "Halo" instead of "Single Ladies", but I like that song even less than "You Belong With Me." Love "Halo", though.
Song of the Year
Lady Gaga & RedOne, "Poker Face"
Hod David & Musze, "Pretty Wings"
Thaddis Harrell, Beyoncé Knowles, Terius Nash & Christopher Stewart, "Single Ladies (Put a Ring On It)"
Caleb Followill, Jared Followill, Matthew Followill & Nathan Followill, "Use Somebody" *
Liz Rose & Taylor Swift, "You Belong With Me"
Great to see Liz Rose in there, too, but I still can't stand the song. I think "Use Somebody" is a great composition that could easily be a hit in other formats if the right artist covered it. Are you listening, Sugarland?