The ACM Awards has traditionally been overshadowed by the CMA Awards, despite its longer existence. This is for several reasons. First, the ACM originally existed to emphasize the West Coast country music scene, whereas the CMA Awards represented Nashville from the start. The ACM has also been more commercially-oriented from the beginning, as the history of this category proves. Eighteen of the last twenty winners in this ACM category are multi-platinum sellers, and the organization allowed greatest hits albums to compete for more than a decade.
Still, the ACM category has bragging rights of its own. Critically-acclaimed albums like Storms of Life, Trio, Killin' Time and Crazy Ex-Girlfriend won at the ACMs but were overlooked by the CMAs. Additionally, women have also been far more successful at this ceremony. Only five women have ever won the CMA Album trophy, and one of them was Sissy Spacek! At the ACMs, women have dominated the category for the past three years, and the category has honored everyone from Loretta Lynn and Donna Fargo to K.T. Oslin and Shania Twain.
A special note about ACM flashbacks. Like the Grammys, the ACMs issue their award for a given year the following year, so the awards for 2009, for example, are given out in 2010. For the purposes of the flashbacks, Country Universe notes the year the award is presented. While the ACM first presented awards in 1966, the Album category wasn't introduced until 1968.
As with other flashbacks, we begin with a look at this year's nominees:
2010
Lady Antebellum, Lady Antebellum
Miranda Lambert, Revolution
Brad Paisley, American Saturday Night
Carrie Underwood, Play On
Zac Brown Band, The Foundation
Three previous winners – Miranda Lambert, Brad Paisley, and Carrie Underwood – compete against the debut albums of two hot bands. Lady Antebellum and Zac Brown Band each picked up a Grammy this year and are well represented on the rest of the ACM ballot. This is a very competitive race. Even the sales-friendly nature of the ACMs doesn't help much here, as four of these albums are platinum and Lambert's just went gold.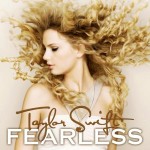 2009
Jamey Johnson, That Lonesome Song
Montgomery Gentry, Back When I Knew It All
George Strait, Troubadour
Taylor Swift, Fearless
Carrie Underwood, Carnival Ride
Taylor Swift became the third consecutive female artist to win in this category, a feat that would've seemed unthinkable earlier in the middle part of the decade, when country radio all but exiled women from radio.