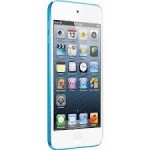 Country music has always been a singles genre, a fact that is clearly reflected on my iPod. Only three of my most thirty played country songs were never sent to radio. That doesn't necessarily mean radio played them, of course.
My most played country song is Alan Jackson's "So You Don't Have to Love Me Anymore", which didn't crack the top twenty, and not far behind is Trisha Yearwood's "Where are You Now", which didn't crack the top forty.
But looking at our most played album cuts is a great way to discover great music we might have missed, so it seems like a good choice for an iPod Check. Here are my country album cuts that I've played more than 5 times, separated by artist. Sort your list however you like. I'm getting my Amazon MP3 page loaded now so I can buy the great songs I've missed which surface in the comments.